>
Home
> Scottsdale Police Department
Scottsdale Police Department
SPD HOME | ABOUT SPD | FAQ | CONTACTS | NEWS | RECRUITING | CRIME STATS
Welcome to the Web Page for the Scottsdale Police Department. We hope your stay on our site is enjoyable and provides you with the information you need.
Browse the Police Department Links to learn more about our organization or use the Quick Links or search function to find specific areas of interest.
We welcome any comments you have on our content, requests for additional content, or suggestions on ways to improve our website.
The Scottsdale Police Department proudly
serves the City of Scottsdale as a progressive and innovative law enforcement agency, possessing strong values that emphasize ethical behavior, principled decision-making, and a commitment to serving the community. The organization is proud to be nationally accredited by the Commission on Accreditation for Law Enforcement Agencies.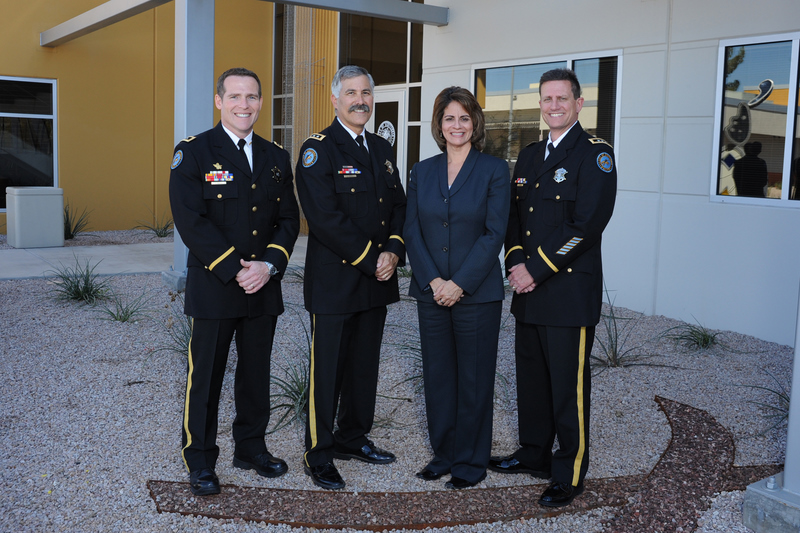 Current EventS:

PUBLIC SAFETY TEEN ACADEMY - June 3-7, 2013
The application process is now CLOSED.
Scottsdale Police and Fire Departments will offer 40 teens ages 14-18 the opportunity to learn more about future careers in law enforcement and the fire service at the Public Safety Teen Academy. This academy, offered at NO COST to participants, provides for a total public safety experience including exposure to police and fire training and job duties.

For more information, click here.


SECURITY SURVEYS
The Scottsdale Police Crime Prevention Unit provides free security surveys to local residents and businesses. A crime prevention officer can come to your location to check your place for security breaches. Contact your local Crime Prevention Officer for an appointment.

District 1: (McKellips to Osborn)
Officer Toni Moag 480-312-0275
District 2 : (Osborn to McDonald)
Officer Kevin Watts 480-312-2594
District 3 : (McDonald to Cactus)
Officer Kory Sneed 480-312-5696
District 4 : (Cactus to the City's north boundary)
Officer Jason Glenn 480-312-8802

See the green Calendar box in the lower right for all City events.
Click here for more Police events.